Rehabilitation Therapy
Whitmire Chiropractic in Salem, OR
Exercise Rehabilitation in Salem, OR: Exercise Rehabilitation is an important part of a treatment plan for many conditions. Exercise Rehabilitation is also used effectively in helping injured workers return to the workforce, people suffering from arthritis and people recovering from surgery.
Customized exercise programs help the body heal:
Exercises may vary and change from patient to patient, but the goal is always the same. The aim of a rehabilitation program is to regain pre-injury levels in all aspects of physical fitness. Correction of muscle imbalance problems around the shoulder, hip or knee are addressed effectively with exercise rehabilitation programs customized by Dr. Whitmire. Core stability muscles are also an important part of the treatment of patients who suffer from chronic lower back pain.
A full rehabilitation and strengthening program is essential to ensure full recovery and in order to prevent further injury. These exercises sometimes include muscle stretching, joint mobility exercises or muscle strengthening exercises. A rehabilitation and strengthening program is essential to ensure full recovery and in order to prevent re-injuries.
Common benefits of exercise rehabilitation:
Reduces or eliminates pain
Can help avoid surgery
Improves mobility
Recover from or prevent sports injuries
Improves balance
Manages diabetes and vascular conditions
Helps manage and prevent health issues due to aging.
Exercise rehabilitation helps improve flexibility and balance:
When someone does have an injury, the ability to balance and stay limber is sometimes slowed down following an injury and needs to be re-trained. It is also important for some people who have poor generally balance reaction times and are significantly more prone to injuries.
Flexibility is the ability to extend or stretch without breaking. The term is usually used to describe muscles but can also be used to describe a movement involving a number of muscles. Along with physiotherapy building muscle strength and aiding in recovery, these exercises can also improve flexibility, a vital part of maintaining a sound body. Balance can be difficult for the body after time, regardless if you are injured or not, the body sometimes works to compensate for weak areas, ultimately throwing the body off-balance just from daily activities.
Additional rehabilitation treatment options:
In addition to customized stretching and exercise programs, Whitmire Chiropractic utilizes a number of additional non-invasive treatment options which include:
Call today to see how exercise rehabilitation can help:
Exercise Rehabilitation has many benefits, so stop by the office of Whitmire Chiropractic to see how exercise therapy can help!  Schedule an appointment today at (503) 362-1002.
The team at Whitmire is excellent and bring great results!! Thanks Dr. Whitmire!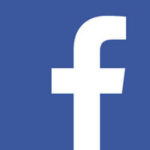 Wonderful atmosphere, everyone is super friendly and ready to help you feel healthy again! Definitely recommend it 🙂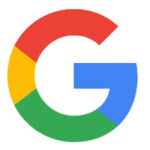 JP has treated everyone in my family. From my wife, to my 20+ year old sons, my teenage daughter, my 10 year old daughter and me. Great care and thoughtfulness all the way through the process. JP also helps develop a plan to prevent future issues.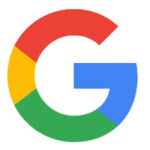 Love these people and everything they do. They are amazing and listen to all your needs.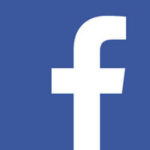 The doctors and staff give amazing care and listen to your concerns. Beautiful, clean, and professional office.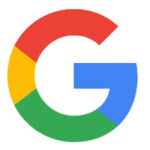 It is family owned! And I personally know the owners but they do help. ( I have had to get readjusted before )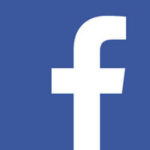 I have been very impressed with the knowledge and professionalism shown by the staff and physicians at Whitmire Chiropractic. I have been to several other practitioners in the area and I am very relieved to have at last found a chiropractor I can be comfortable to bring my whole family to. I am finally finding relief for shoulder and neck pain that have plagued me for years. I have already referred this office to several of my friends and will continue to do so. Well Done Dr. Whitmire!! The most thorough and well explained doctor I've ever met!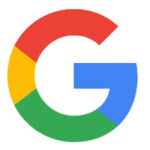 40 yrs of MIGRAINES have taught me that if I start with a 'aura' then a massive headache will follow and nothing but medication and time will take it away. However, I was in Salem the other day and started with an aura and I did not have my imitrex medication with me. I asked Dr. Whitmire if he could try to do something. He worked with me, doing a few different things. Then I took 10 minutes laying down with a hotpack….and AMAZINGLY …I avoided a full-blown migraine. Dr. Whitmire taught me a certain point to press and how to rotate my head…..and so far, I've stopped the progression of 'aura to migraine' 3 more times. Love this place!!! If you suffer from migraines I highly recommend that you try it out.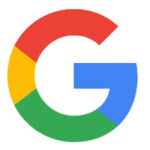 I've been so skeptical of chiropractic work until I talked with Dr. Whitmore. He has may years of education, practice, experience, and most of all he has people skills. He offers his patients information about what the treatment is, how it's applied, what benefits there are, and an open mind. His knowledge of sports medicine really takes his work to the next level for patients with severe injuries. I would recommend his office to everyone.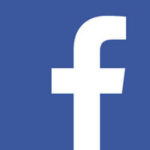 I recommend this office to anyone who is in pain. I call Dr Whitmire my miracle worker. He always makes sure that I know exactly what he is doing and why. I get more information from him than I do with ANY other doctor in ANY field Ive ever been to! I love the office staff as well. It's kind of like a big family. And the massages are to die for. Seriously folks…… If you need a chiropractor…….you cannot do better than Dr Whitmire!!!!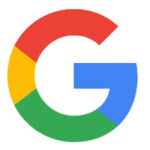 Schedule an appointment with Whitmire Chiropractic
Call (503) 362-1002 or click below to request an appointment online:
Office Hours
Mon: 9:00am - 7:00pm
Tues: 9:00am - 5:00pm
Wed: 9:00am - 7:00pm
Thurs: 9:00am - 5:00pm
Fri: 9:00am - 7:00pm
Sat: Closed
Sun: Closed