Sciatica Treatment
Whitmire Chiropractic in Salem, OR
Sciatica treatment in Salem, OR: Sciatica is a condition characterized by pain going down the sciatic nerve pathway which runs from the leg to the lower back. The most frequent cause of sciatica is a spinal disc herniation which puts pressure on the sciatic nerve and is present in about 90% of cases.
Sciatica pain affects daily activities:
Sciatica can be an extremely debilitating condition that can affect everyday activities. Sciatica typically affects only one side of the body and classic symptoms include pain radiating down the back of the leg from the buttocks region.
Many people find that living with sciatica can be a nightmare.  Chronic and acute pain disrupt sleep and everyday activities.  If you feel like you have sciatica you should see Dr. Whitmire immediately so she can diagnose and treat the symptoms before they worsen.
Sciatica symptoms include:
Pain in the back, buttocks, hip or lower extremities
Leg and or foot numbness
Pins and needles in the legs and buttocks
Burning sensation
Muscles weakness
Treat the cause of sciatica:
Sciatica can be treated successfully without the need for surgery or harmful medications. At Whitmire Chiropractic, Dr. Whitmire will perform chiropractic adjustments to alleviate pressure on the sciatic nerve and restore motion to the joints.
Therapies for sciatica pain:
Schedule an appointment for sciatica treatment:
Sciatica sufferers don't have to live with the burdening pain of sciatica. Dr. Whitmire can diagnose and provide natural treatment options that do not require drugs or surgery. To schedule an appointment for sciatica therapy or a free consultation with the doctor call (503) 362-1002 today!
Wonderful atmosphere, everyone is super friendly and ready to help you feel healthy again! Definitely recommend it 🙂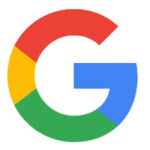 LOVE LOVE LOVE the care here! Best chiropractor in town!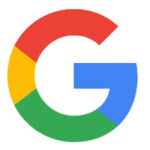 This is the best experience I have had with a chiropractor. The doctor explained everything he was doing very thoroughly and professionally and helped me to understand why I was experiencing certain aches and pains and how I could alleviate those using massage and stretching techniques on my own. I felt comfortable and safe in this clean and friendly environment and will definitely be back for weekly follow up! I already feel so much better after my first appointment today. Highly recommend Dr. Whitmire and is team at the clinic!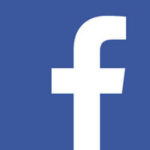 I have been very impressed with the knowledge and professionalism shown by the staff and physicians at Whitmire Chiropractic. I have been to several other practitioners in the area and I am very relieved to have at last found a chiropractor I can be comfortable to bring my whole family to. I am finally finding relief for shoulder and neck pain that have plagued me for years. I have already referred this office to several of my friends and will continue to do so. Well Done Dr. Whitmire!! The most thorough and well explained doctor I've ever met!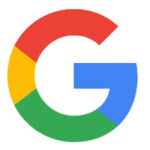 Great place!!! Everybody here is very nice and they really care about their patients. I have never walked into a place where I am greeted by such delightful people. They knew me by my first name on only the second time I was there, very impressive!! Doctor Whitmire is a great guy and he has alot of solid advice and he knows what is the best treatment for each individual. If you've got aches and pains, go see JP Whitmire and his outstanding staff!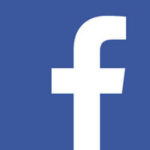 JP has treated everyone in my family. From my wife, to my 20+ year old sons, my teenage daughter, my 10 year old daughter and me. Great care and thoughtfulness all the way through the process. JP also helps develop a plan to prevent future issues.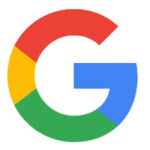 Doctor Whitmire and Sanchez are amazing! Dr.Whitmire got me back to my full healthy happy self after my car accident and Dr. Sanchez does ART therapy that is to die for! The best chiropractors in town!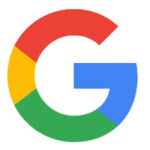 The team at Whitmire is excellent and bring great results!! Thanks Dr. Whitmire!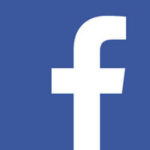 I've been so skeptical of chiropractic work until I talked with Dr. Whitmore. He has may years of education, practice, experience, and most of all he has people skills. He offers his patients information about what the treatment is, how it's applied, what benefits there are, and an open mind. His knowledge of sports medicine really takes his work to the next level for patients with severe injuries. I would recommend his office to everyone.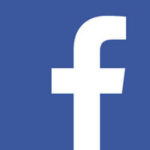 The Doctor and Staff are welcoming and very informative. I tend to ask a lot of questions and they always answer my as best as possible. It's nice to go to a doctor that really wants to get their patients better. I highly recommend JP for anyone seeking chiro!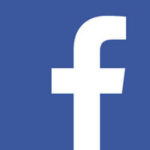 Schedule an appointment with Whitmire Chiropractic
Call (503) 362-1002 or click below to request an appointment online:
Office Hours
Mon: 9:00am - 7:00pm
Tues: 9:00am - 5:00pm
Wed: 9:00am - 7:00pm
Thurs: 9:00am - 5:00pm
Fri: 9:00am - 7:00pm
Sat: Closed
Sun: Closed