Weight Loss
Dr. John-Paul Whitmire, DC at Whitmire Chiropractic
Weight Loss in Salem, OR: Chiropractors are skilled at helping patients reach the healthiest version of themselves, including their ideal weight. Dr. Whitmire will work with patients to figure out the best course of action to take the steps toward long term weight loss and optimal health.
Chiropractic care promotes a healthy lifestyle:
Chiropractic care focuses on the entire body, getting to the root cause of any unpleasant symptom. By focusing on holistic, non-invasive practices and lifestyle changes that mean long-term results for weight loss, without the use of pills or surgery.  For those looking to make a permanent change in their health and lifestyle, a chiropractor may be the right choice for you.
Subluxations of the spine are often direct contributors to weight gain.  Nerves throughout the spinal column connect the brain to the rest of the human body.  When there are misalignments along these pathways, communication is compromised and signals, such as those that control hunger and eating cues, can be affected. Having misalignments leads to chronic pain or decreased range of motion as a result, making the upkeep of a physically active lifestyle far more difficult.
We also offer massage therapy, which can help increase muscle relaxation and recovery but can also stimulate body metabolism to help you lose weight. Chiropractic adjustments and other modalities can effectively relieve these problems, providing a much easier path for weight loss and overall health.
Chiropractic care can help with the following:
Boost metabolism
Increase range of motion
Elongates the body
Increases nerve function for diet control
Increases circulation
Nutritional guidance, natural treatments and custom exercise programs can help patients lose weight healthily:
Proper nutrition is the key to successful, long-term weight loss. Dr. Whitmire will help analyze each patient's eating habits and will provide suggestions to help alleviate any number of other medical concerns. For most chiropractic physicians, imparting healthier lifestyle habits to their patients is a service equally as important as adjustments.  By making personal recommendations for exercise and diet based on a patient's individual needs, comfort levels and healing time; the overall health can be boosted with weight loss being a typical result.
Call to see how Whitmire Chiropractic can help with weight loss:
Chiropractic care and our guidance for weight-loss clearly is a great, low-risk option for many issues. Give us a call today at (503) 362-1002.
I can grip my reins & ride my horse w/ more confidence!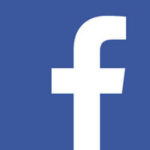 Great place!!! Everybody here is very nice and they really care about their patients. I have never walked into a place where I am greeted by such delightful people. They knew me by my first name on only the second time I was there, very impressive!! Doctor Whitmire is a great guy and he has alot of solid advice and he knows what is the best treatment for each individual. If you've got aches and pains, go see JP Whitmire and his outstanding staff!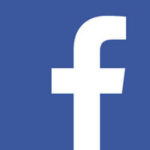 I have been very impressed with the knowledge and professionalism shown by the staff and physicians at Whitmire Chiropractic. I have been to several other practitioners in the area and I am very relieved to have at last found a chiropractor I can be comfortable to bring my whole family to. I am finally finding relief for shoulder and neck pain that have plagued me for years. I have already referred this office to several of my friends and will continue to do so. Well Done Dr. Whitmire!! The most thorough and well explained doctor I've ever met!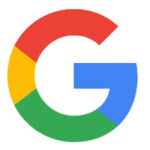 The Doctor and Staff are welcoming and very informative. I tend to ask a lot of questions and they always answer my as best as possible. It's nice to go to a doctor that really wants to get their patients better. I highly recommend JP for anyone seeking chiro!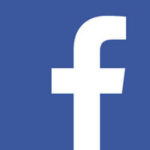 Dr. Whitmire did a great job when I went to see him for some low back pain. He was very knowledgeable and helped me to get pain free quickly. I have recommended him and his clinic to family and friends.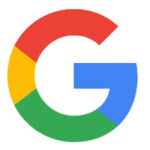 I recommend this office to anyone who is in pain. I call Dr Whitmire my miracle worker. He always makes sure that I know exactly what he is doing and why. I get more information from him than I do with ANY other doctor in ANY field Ive ever been to! I love the office staff as well. It's kind of like a big family. And the massages are to die for. Seriously folks…… If you need a chiropractor…….you cannot do better than Dr Whitmire!!!!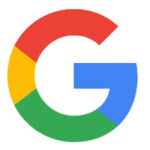 The team at Whitmire is excellent and bring great results!! Thanks Dr. Whitmire!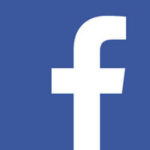 Doctor Whitmire and Sanchez are amazing! Dr.Whitmire got me back to my full healthy happy self after my car accident and Dr. Sanchez does ART therapy that is to die for! The best chiropractors in town!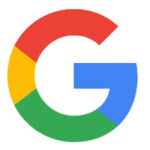 Love these people and everything they do. They are amazing and listen to all your needs.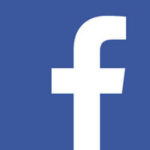 JP has treated everyone in my family. From my wife, to my 20+ year old sons, my teenage daughter, my 10 year old daughter and me. Great care and thoughtfulness all the way through the process. JP also helps develop a plan to prevent future issues.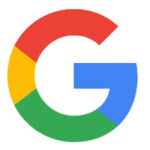 Schedule an appointment with Whitmire Chiropractic
Call (503) 362-1002 or click below to request an appointment online:
Office Hours
Mon: 9:00am - 7:00pm
Tues: 9:00am - 7:00pm
Wed: 9:00am - 7:00pm
Thurs: 9:00am - 7:00pm
Fri: 9:00am - 5:00pm
Sat: Closed
Sun: Closed