Infusion IV Therapy in Salem, OR
NUTRIENT INTRAVENOUS DRIPS
Our medical team and nurse practitioner are here to help you feel your best! You may need a boost to help the body rebound from illness, stress, lifestyle, aging or you may be looking to take your athletic performance to the next level. What better way to get the hydration, vitamins and minerals that the body craves? Vitamin Intravenous Therapy provides the ability to get these much needed nutrients right into your bloodstream for superior absorption over oral supplements. We provide customized nutrient drips for your individual needs. Our menu is listed below and we encourage you to contact us with questions (503) 362-1002.
IV DRIP BENEFITS
+ Immune System Boost
+ Cold Symptoms Relief
+ Anti-Aging Support
+ Athletic Performance & Recovery
+ Metabolism Support
+ Headache Relief
+ Hangover Relief
+ Fatigue Relief
+ Brain Fog Clearing
+ Hydration Boost
+ Pain Relief
IV DRIP MENU:
ALLEVIATE
BRAINSTORM
GET UP & GO
IMMUNITY
INNER BEAUTY
NAD+ CLARITY
TRI-IMMUNE BOOST
BIOTIN
GLUTATHIONE
B12
ARGININE
AMINO BLEND
LYSINE
ALLEVIATE
Relief of bloating, irritability, abdominal discomfort and lower back pain.
Calcium Chloride | Magnesium Chloride | Olympia Vita Complex | Hydroxocobalamin
BRAINSTORM
Improve cognition function, information processing, learning, memory.
Pyridoxine (B6) | L-Taurine | AlphaLipoic Acid
GET UP & GO
Burn fat, feel energized, and boost your metabolism.
Olympia Vita Complex | Amino Blend
IMMUNITY
Be well – boost your immune system, feel better faster.
Ascorbic Acid | Zinc Chloride | Olympia Vita Complex
INNER BEAUTY
Fight acne, wrinkles, and tired skin from the inside out.
Ascorbic Acid | Biotin | Olympia Vita Complex
NAD+
Mental clarity + anti-aging support.
TRI-IMMUNE BOOST
High concentration ultimate immune system enhancer to help maintain a healthy immune response.
Glutathione |  Ascorbic Acid |  Zinc
BIOTIN
Promotes cell growth, carbohydrate metabolism, and fatty acid synthesis and helps maintain blood sugar levels. Used for hair loss, brittle nails, nerve damage, to reduce inflammation, improve cognitive function, and increase HDL (good) cholesterol and decrease LDL (bad) cholesterol.
GLUTATHIONE
Powerful antioxidant to help fight the effects of free radicals which cause oxidative stress and damage to healthy cells that contributes to aging and degenerative illnesses. Helps metabolize toxins and activate enzymes. Found to aid the liver in metabolizing alcohol and can reduce the amount of fat stored in the belly and may improve complexion.
B12
Important vitamin needed for the brain, nerves, and production of red blood cells in the body. Vitamin B12 deficiency is commonly found in seniors and those with strict diets or gastrointestinal conditions. Also poor nutrition, cancer, HIV, pregnancy, and alcoholism can cause Vitamin B12 deficiency.
ARGININE 
Improves athletic performance, helps prevent the common cold, improves kidney function after a kidney transplant, helps pre-eclampsia, and boosts the immune system. Arginine acts as a vasodilator- helping to dilate the blood vessels increasing blood flow.
AMINO BLEND
The building blocks of protein to boost metabolism, improve energy levels, increase endurance and help to burn fat. Boost athletic performance and improve mood.
LYSINE
Improve athletic performance, help with osteoporosis, reduce symptoms of diabetes, and prevent the growth and spread of the herpes virus. This amino acid can help the body absorb calcium and form collagen.
WHAT PATIENTS ARE SAYING ABOUT WHITMIRE CHIROPRACTIC
⭐⭐⭐⭐⭐
LOVE LOVE LOVE the care here! Best chiropractor in town!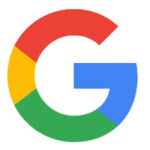 I've been so skeptical of chiropractic work until I talked with Dr. Whitmore. He has may years of education, practice, experience, and most of all he has people skills. He offers his patients information about what the treatment is, how it's applied, what benefits there are, and an open mind. His knowledge of sports medicine really takes his work to the next level for patients with severe injuries. I would recommend his office to everyone.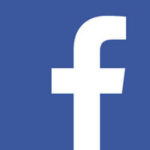 I recommend this office to anyone who is in pain. I call Dr Whitmire my miracle worker. He always makes sure that I know exactly what he is doing and why. I get more information from him than I do with ANY other doctor in ANY field Ive ever been to! I love the office staff as well. It's kind of like a big family. And the massages are to die for. Seriously folks…… If you need a chiropractor…….you cannot do better than Dr Whitmire!!!!