Acupuncture Therapy in Salem, OR
Whitmire Chiropractic
Acupuncture Therapy in Salem, OR: Acupuncture uses fine needles at meridians for both therapeutic and preventative purposes. It can help the body with a wide variety of conditions and health problems.
The basis behind acupuncture is that the healthy functioning of the body is controlled through a system of channels under the skin by the flow of "qi" (pronounced "chee"). Qi can be also be translated as "energy". When qi flow is blocked or weakened, it can lead to pain, illness or other conditions occurring within the body. Acupuncture stimulates both sensory nerves under the skin and the body's muscles. The stimulation allows the body to produce natural pain-relieving endorphins. These naturally-released endorphins are the substances most responsible for the beneficial effects of acupuncture.
Conditions Managed With Acupuncture:
Releases tension
Back pain, neck pain, sciatica and other musculoskeletal conditions
Joint pain
Knee pain and shoulder pain
Anxiety and stress
Digestion problems
Addiction disorders
Allergies
Migraines and chronic headaches
Psychological and neurological disorders
Muscle and ligament strains
Menopausal symptoms, PMS, menstrual irregularities and fertility issues
Desire to quit smoking
Addiction disorders
Asthma
Nausea
Bladder or bowel incontinence
Poor dieting habits
Chronic pain
Call now to see how acupuncture therapy provides pain relief:
Chiropractic care and acupuncture are great, low-risk options for many issues. Stop living in pain! Give us a call today to schedule a consultation with Dr. Whitmire: (503) 362-1002.
The team at Whitmire is excellent and bring great results!! Thanks Dr. Whitmire!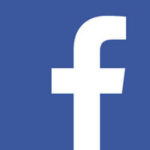 I have been very impressed with the knowledge and professionalism shown by the staff and physicians at Whitmire Chiropractic. I have been to several other practitioners in the area and I am very relieved to have at last found a chiropractor I can be comfortable to bring my whole family to. I am finally finding relief for shoulder and neck pain that have plagued me for years. I have already referred this office to several of my friends and will continue to do so. Well Done Dr. Whitmire!! The most thorough and well explained doctor I've ever met!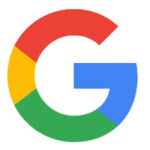 Dr. Whitmire did a great job when I went to see him for some low back pain. He was very knowledgeable and helped me to get pain free quickly. I have recommended him and his clinic to family and friends.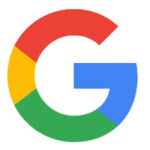 Great place!!! Everybody here is very nice and they really care about their patients. I have never walked into a place where I am greeted by such delightful people. They knew me by my first name on only the second time I was there, very impressive!! Doctor Whitmire is a great guy and he has alot of solid advice and he knows what is the best treatment for each individual. If you've got aches and pains, go see JP Whitmire and his outstanding staff!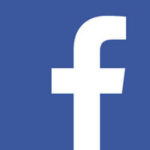 JP has treated everyone in my family. From my wife, to my 20+ year old sons, my teenage daughter, my 10 year old daughter and me. Great care and thoughtfulness all the way through the process. JP also helps develop a plan to prevent future issues.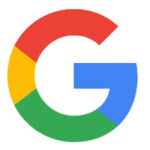 In the spring of 2014 I began visiting Dr. Whitmire for treatment of Migraine headaches. After a thorough evaluation he adjusted my neck bringing immediate relief of pain and Migraine symptoms. My primary care physician at the time only prescribed narcotic pain medication and told me to come back when my prescription ran out. The migraines were so frequent that I had to choose between being incapacitated by the migraines or the narcotics. After only a few visits with Dr. Whitmire the frequency of my migraines began to subside and I was able to quit taking the narcotics all together. In the fall of 2014 I was in a motorcycle accident. I landed in a jackknife position on the small of my back. After an Urgent care visit, X-Rays, and a new prescription for narcotics, my primary care physician suggested seeing a surgeon and said that there was little he could do but continue prescribing pain medication. Again I visited Dr. Whitmire. After another thorough assessment he adjusted my spine. The treatments required many visits and adjustments, but Dr. Whitmire was persistent and consistent in providing care. It took 6 months for me to fully recover from my injuries. Without Dr. Whitmire's help, I would probably still be recovering today. Dr. Whitmire always takes the time to listen and and answer questions. His gift for healing has blessed my life.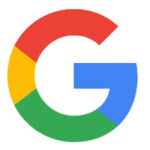 40 yrs of MIGRAINES have taught me that if I start with a 'aura' then a massive headache will follow and nothing but medication and time will take it away. However, I was in Salem the other day and started with an aura and I did not have my imitrex medication with me. I asked Dr. Whitmire if he could try to do something. He worked with me, doing a few different things. Then I took 10 minutes laying down with a hotpack….and AMAZINGLY …I avoided a full-blown migraine. Dr. Whitmire taught me a certain point to press and how to rotate my head…..and so far, I've stopped the progression of 'aura to migraine' 3 more times. Love this place!!! If you suffer from migraines I highly recommend that you try it out.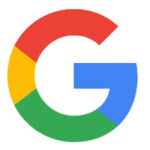 Doctor Whitmire and Sanchez are amazing! Dr.Whitmire got me back to my full healthy happy self after my car accident and Dr. Sanchez does ART therapy that is to die for! The best chiropractors in town!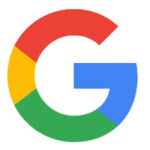 It is family owned! And I personally know the owners but they do help. ( I have had to get readjusted before )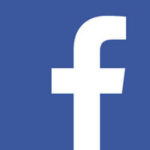 LOVE LOVE LOVE the care here! Best chiropractor in town!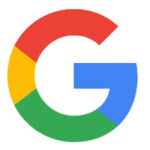 Schedule an appointment with Whitmire Chiropractic
Call (503) 362-1002 or click below to request an appointment online:
Office Hours
Mon: 9:00am - 7:00pm
Tues: 9:00am - 5:00pm
Wed: 9:00am - 7:00pm
Thurs: 9:00am - 5:00pm
Fri: 9:00am - 7:00pm
Sat: Closed
Sun: Closed